Welcome to the top Movers and Packers in Al Ain. We provide moving services throughout Al Ain and the UAE. Our moving and packing services are inexpensive, professional, and dependable.
We are highly skilled professionals who are dedicated to providing the best possible relocation services. Our company has a proven track record of success, which we owe to our high-quality standards and attention to detail. We believe that the customer is always right, which is why we strive to make each relocation as smooth and easy as possible.
We offer a wide range of professional services, such as packing, storing, shipping and unpacking. We pay close attention to detail while working on your belongings because we want you to be happy with our service.
Carefully wrap each piece in wardrobe boxes before storing it or loading it into a vehicle that will transport it directly to your new home. We always ensure that your belongings will arrive at their destination safely and efficiently.
Our services include;
Commercial Packing and Moving,

Residential Relocation,

Industrial Movers,

Furniture Dismantling and Assembling,

Packing and Unpacking,

Car Transportation,

Piano Moving,

Handyman Service,

Loading/Unloading

Warehousing

And much more.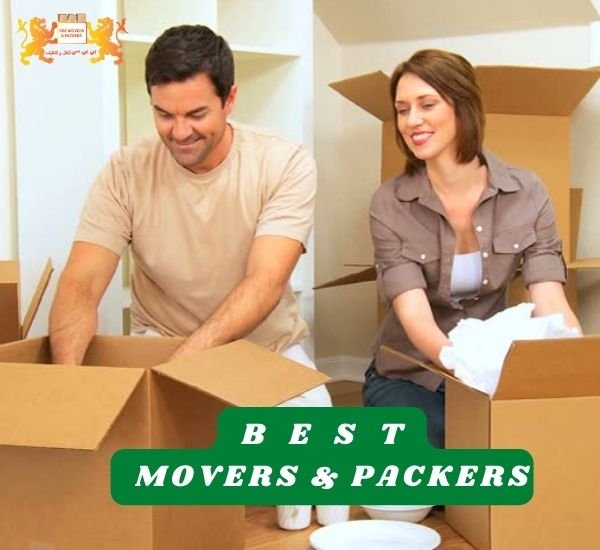 We also provide Movers and Packers Services in Dubai, Sharjah, Ajman, Abu Dhabi, Ruwais, Al Quoz, Ras Al Khaimah, Umm Al Quwain, Fujairah, and almost all cities of UAE.
Movers and Packers in Al Ain Mall are providing safe, clean, and efficient packing and moving services to customers at reasonable prices. Our highly trained staff will ensure that your belongings reach their destination on time with great care while minimizing any damages or losses during transportation. We also offer a variety of other moving-related services such as packing disassembling and assembling furniture, specialized storage facilities while you wait for your new residence to be ready, etc.
Office Movers and Packers in Al Ain offer fast, safe and reliable office moving services at a reasonable cost. If you are relocating your business from one city to another, our company can help you to avoid the risk of incomplete packing and unpacking services.
Our staff is available 24 hours a day, 7 days a week to move your office in Al Ain safely at the most affordable cost. We also provide high-quality packing supplies that include boxes, packing tapes, bubble wraps, and other important items for the safe transit of your office goods.
Movers and Packers in Al Ain is one of the Al Ain leading house moving companies in UAE. We are having a good reputation in the packing and moving industry. Our company is having a good reputation in the packing and moving business. We have been successfully moving the houses from one place to another with zero damage. Our house movers' team has enough experience to handle any type of building relocation tasks, be it a commercial or residential building. All things are taken care of by our professional team such as packing and loading, unloading, unpacking and reassembling, dismantling or assembling of the furniture and household appliances, etc.
We take pride in providing the best Villa relocation services for our valuable customers. We are a team of professional movers and packers to ensure your goods are moved most safely. Our moving company is well known for providing the best moving services in Al Ain. We take care of all your moving needs with our trained personnel and modern equipment.
We have great experience and expertise when it comes to handling sensitive items like electronics, furniture, glass objects, antiques, documents, and anything fragile. You can contact us at any time during your relocation process to make any inquiries.
Our company the most reliable and professional shifting company in the UAE. Moreover, we have skilled movers and packers who help in moving your home or office from one place to another. They have complete knowledge about the industry and efficiently utilize their skills.
We are specialized in handling any kind of goods without damaging them.
We offer a wide range of packing materials to our clients so that they can choose from various options available.
All the staff members are trained enough to handle every task with care. 
We provide safe and secure shifting services at affordable prices. 
Our company is also offering door-to-door service in UAE and we also provide free estimates for your move.
If you need to relocate furniture from your office or home, you should employ movers and packers, especially if you have a lot of furniture. We may offer to dismantle of furniture to our customers if necessary. We measure the doorways and furniture that needs to be moved to determine which items will be deconstructed first before packing. We wrap your possessions with care and use high-quality packing materials since we provide the best moving services in Al Ain. 
Furniture restoration is one of the services we provide. You don't have to worry about how you'll restore it since we'll do it for you, and you can rest certain that we'll return all of your disassembled furniture to its original condition, safe and undamaged.
We offer flexible pricing options to suit your budget as well as discounts if you are hiring our services on a more regular basis. In addition, we also take care of insurance coverage in case of any damage caused due to our negligence during the move. So come to us if you are looking for best and cheap movers and packers in Al Ain that will deliver great value for money. We are the most reliable moving company you can rely on. We have got all modern facilities along with trained manpower that enables us to complete your relocation task in no time.
We can transport your car to any location that you want with a high degree of safety and confidentiality. We are fully licensed by the government to provide this service, so you are guaranteed that everything is legal and above board. We have a team of experts who know the best roads to use when transporting your vehicle and they'll make sure that they do everything they can to get you there as quickly as possible, without breaking the law.
Piano Moving  and Packing Service in Al Ain
Piano Moving Service in Al Ain is a way to help you to move your piano from one place to another. We provide the best services for piano moving in the Al Ain area. The main goal of the Piano moving service in Al Ain is to provide our customers with exceptional quality service when they need it the most. We are willing to go the extra mile and make sure that everything will be done according to your needs. Our piano moving team in Al Ain has years of experience, so we can guarantee you that they will do their job perfectly, no matter how much time it takes them.
Handyman Services Like Cabling, ACs, Computer, LCD Remover
We provide the best Handyman Services in Al Ain. Our goal is to make sure that you are completely satisfied with our work. 
Warehouse and Storage Service in Al Ain
Warehouse service in Al Ain is ideal for those who want to keep their goods safe and yet have quick access to them when they need them. The location of the storage is ideal, while all the facilities and services of the storage are fully up to international standards.
The storage is located at a strategic place where it gives clients easy and quick access to their goods. Moreover, it has been fitted with modern safety devices, an electronic gate as well a security surveillance system. The warehouse accepts all kinds of goods on behalf of its clients.
We understand the importance of building long-term relationships with our clients, which is only possible with our open terms, procedures, and transactions.
It removes any unexpected charges along the process, giving our consumers confidence in us.
Regardless of how low our rates are, we always utilize high-quality packing materials to ensure that your items arrive in perfect condition. We are fully licensed and insured and we offer a guarantee of satisfaction with every service we provide.
Best Movers and Packers in Al Ain and all over the UAE.

Affordable pricing

24/7 online support

Trustworthy

Professional staff

High-quality packing material

Short and long term storage facility

No hidden charges