In the Middle East, and particularly in the UAE, BBC Movers and Packers Storage is a rapidly expanding 24/7 self-storage business. The pay-as-you-go self-storage service provided by BBC Movers and Packers is convenient and reliable, and it takes good care of your belongings and keeps them secure. The BBC Moving and Storage Dubai staff can pack up your belongings at your door, collect them, and then return them to you when you need them.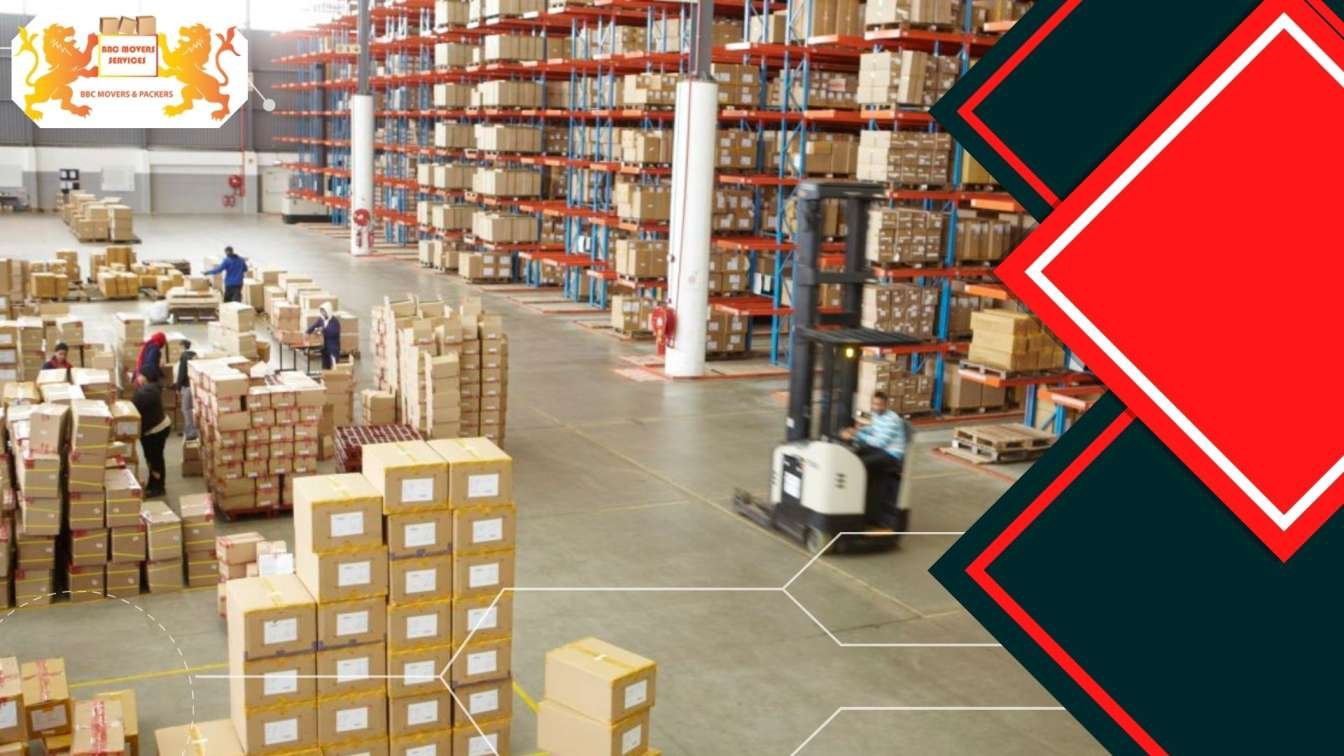 storage facility near me
Why Choose Us?
At BBC Movers and Packers, we constantly make investments in the pleasure of our staff members. Our staff is able to provide the finest customer service and experience thanks to this supportive work environment. It's how we rose to the top among storage and moving companies in Dubai.
BBC Movers and Packers Warehouse and Furniture Storage Facilities:
We have introduced the same in all of the UAE's states, including Dubai, in response to the significant demand for warehouse storage facilities for furniture as well. Make a reservation for BBC Movers and Packers' Dubai furniture storage services right away! We offer disturbance-free self-storage and warehouse services. Please select the area in Dubai, United Arab Emirates, where you need our storage services.
BBC Movers and Packers Self Storage Rental - Key Benefits:
Comfort and adaptability
Your assets and other items are kept in a protected setting.
A lot less expensive than moving all of your things to your new house
Safe and efficient moving of all your belongings and furniture
No agreements. No obligations of a lifetime
Available Cities List:
BBC Movers and Packers is providing its best storage facilities in Dubai, UAE to continue its good name in the competitive market. We are available in the following cities in Dubai, UAE:
Ajman
Dubai
Abu Dhabi
Fujairah
Um Al Quwain
Al Ain
Al Karama, Dubai
Bur Dubai
Business Bay, Dubai
Dubai
Dubai Marina
JLT Dubai
Mohammed Bin Rashid City, Dubai
Palm Jumeirah, Dubai
For people and organizations in Dubai who seek an easy way out when relocating homes or offices without having to operate full-time staff on their own payrolls, we provide individualized storage solutions. We also provide packing services at affordable prices so you won't have to worry about taking on this necessary task by yourself.
We uphold the highest international standards. Our facilities have round-the-clock staffed security services, cutting-edge video surveillance technology, electronic gate access, and 24-hour security patrols.
You may relax knowing that we will handle everything, including packaging, storing, transferring, and shipping! Trust BBC Movers and Packers to make your move as quick and easy as possible if you desire a customized service, particularly for you.
BBC Movers and Packers is offering storage facilities in UAE for the following products:
Bed and Sofa Storage Facility:
With BBC Movers and Packers Dubai's storage options, storing your furniture in a safe and secure area until your home is ready for it may be a simple process.
Your furniture can be easily loaded in the comfort of your home and kept in one of our many air-conditioned warehouses with the help of our specially made PODs for self-storage. We also offer flexible 7-day drive-up access for all of our storage PODs. Our PODs are built of premium plywood and are totally sealed. They are made to do this in order to stop pests like bugs and mites from touching your furniture and to stop dampness and dust from harming it.
As the top storage company in Dubai, we provide comprehensive short- and long-term moving and storage services for important assets, household goods, furniture, appliances, and any other items that our clients would wish to store in a safe, secure, and protected Dubai storage facility.
Regardless of whether you need our help with personal storage or want to keep business items, one thing you can be sure of is that we have you covered.
You can require furniture storage for a variety of factors. Such causes consist of:
Renovations to homes
Moving house
Moving or Traveling Abroad
Downsizing
Selling a Home
Furniture Storage for Renovations to home:
If you're thinking of remodeling your house, you might need more room. Additionally, you might need to shield your furniture from any possible harm that could result from the renovation procedure. In this situation, storing your stuff in a BBC Movers and Packers POD for a brief period of time is the ideal solution.
Furniture Storage for Moving house:
There is a gap between settlement dates, you might need to store bulky furniture when transferring. If the settlement procedure drags out, you might additionally need storage. At BBC Movers and Packers, we are able to cater to your demands whether this is for a brief moment or a long time.
Furniture Storage for Moving or Traveling Abroad:
Might decide to rent out your house if you intend to travel abroad for a protracted period of time for things like leisure or business. Many customers keep their personal items, including big pieces of furniture, in our PODs under such circumstances until they can return.
Furniture Storage for Downsizing:
Another factor driving the demand for furniture storage services is home downsizing. BBC Movers and Packers' POD storage is the best option if you have sentimental or antique furniture that you want to save but don't currently have the space to store.
Furniture Storage for Selling a Home:
You could wish to temporarily purge the area of clutter and make your house "sale ready" when getting ready to put it on the market. This process will be simplified if you store some of your large furnishings in a BBC Movers and Packers POD.
Storage Service for Commercial Items:
To store household items like beds, chairs, washing machines, TVs, LCDs, refrigerators, tables, wardrobes, toys, books, and machinery items, as well as for commercial storage space like inventory any item for long-term or short-term storage, a large warehouse with more than 500 square feet of storage space is available in Dubai.
With the exception of temperature-controlled, refrigerated, and chemical materials, BBC Movers and Packers Warehouse offers a storage facility for all types of items. Our primary goal is to offer our clients a full range of comfortable services, including disassembly, packing, loading, unloading, and moving services from the client's door to the warehouse and vice versa.
Machinery Storage Service:
You will need a handy location to keep your equipment whether you're a big events company or a small plumber, electrician, or gardener. You don't want to take a chance with your pricey tools getting broken in the corner of the guest bedroom at home or the trunk of your automobile.
Because it's your livelihood, BBC Movers and Packers recognizes how crucial it is to maintain your tools in a secure location. Because your business is important to us at BBC Movers and Packers.
Why should you store your tools and equipment with BBC Movers and Packers?
Drive right into our facility to make loading and unloading simpler. Use our spacious hallways and heavy-duty trolleys to transport your products around with ease.
Uncertain of the duration of your storage needs? Not to worry! We are adaptable. You can remain with us for whether long or how little time you require.
Your storage needs may change as your firm develops. At any moment, switch to a different size unit without paying any transfer fees.
Both Dubai and we are constantly awake. Since we are aware that your workday begins early and ends late, BBC Movers and Packers gives you the freedom to access your equipment anytime you choose.
Complete fire alarm system, individual lockable units with digital CCTV, and 24-hour on-site security guards who have been approved by the Dubai Police!
There are never any hidden costs; we simply give you our best quotes upfront and display them on our website. complete openness.
As one of the
top moving and packing companies
in the area today, we aim to guarantee that our customers receive top-notch services from beginning to end.
For this reason, we also provide secure long-term storage options to clients in the home and business sectors. Depending on your unique demands, you can pick from storage containers of various sizes and capacities.
These containers can be used to store anything, including furniture and appliances, as well as important assets and personal items. We are the firm to contact if you need a long-term storage option that is well-guarded, secure, and safe. We can assist with packing all of your belongings into the storage facility in Dubai because we are skilled movers and packers.
We will pick up all the stored belongings and efficiently carry them to the new home whenever you are prepared to move into it. You have a smooth and stress-free process because you just need to communicate with one operator for your packing, unpacking, storage, and transportation needs.