Movers and Packers in Ajman offer dependable and effective packing and moving services throughout the UAE at reasonable prices.
As the best movers and packers business, we take care of your important belongings and properly pack and transport them to their final location. We are extremely qualified in offering you the finest moving and packing services in Ajman at suitable prices.
We also assist you with packing, moving, overloading transportation, products packaging, warehouse storage, collaborative and commercial moving. We have been operating in Ajman for a long time now and have built a good reputation with both our customers and the local community.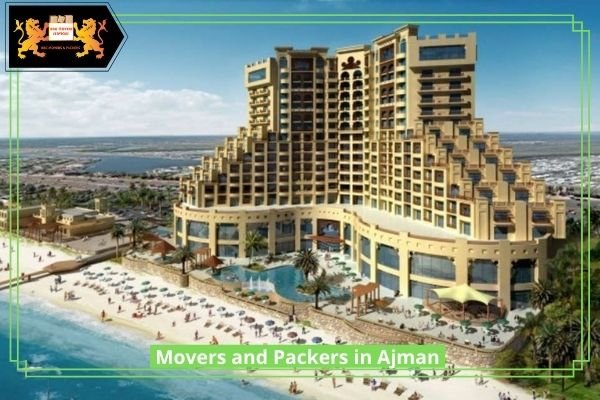 Provide door to door Ajman movers Services delivery of your goods anywhere in the UAE. Moving with us also means that you can save yourself from all the hassles involved in packing your goods yourself or hiring other people to do it. We have a team of professionals who know how to deal with your goods safely while transporting them from one place to another. 
All you need to do is hire us and the rest will be taken care of by us. We have a large fleet of trucks, ranging from small vans to large cargo trucks, depending on your shifting requirements. We can handle small as well as bulk quantities of shifting work with equal efficiency. We also provide Movers and Packers Services in Sharjah, Dubai, Al Ain, Ras Al Khaimah, Umm Al Quwain, Al Qusais, Al Quoz, Fujairah, and almost all cities of UAE.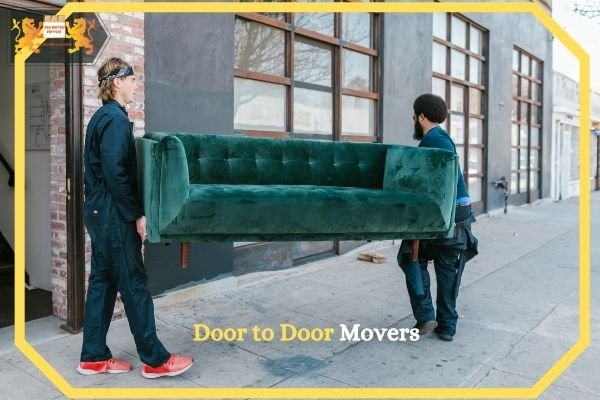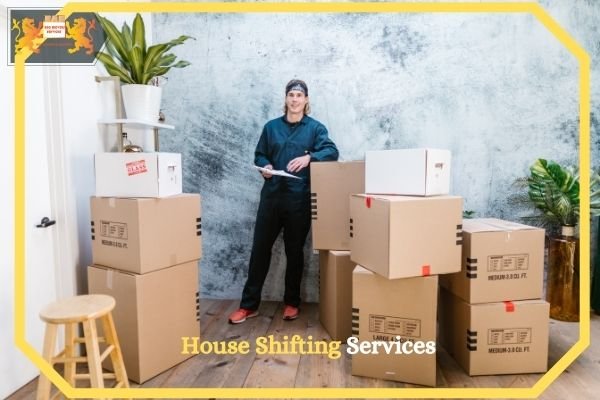 Best Movers in Ajman | VIP Packing and Dismantle Services
We are the Best Movers and Packers in Ajman and all over the UAE. We provide professional, reliable, and efficient services to both residential and commercial customers in Ajman and across UAE. Our staff is highly trained, skilled, and motivated individuals who will ensure your move is handled with great care by our expertly trained moving staff ensuring that you receive a first-class service at all times. We have moved several offices, businesses, shops, schools, medical centers, and other institutions in Ajman and other cities of UAE. We understand that it is not just about relocating your household goods but also about providing you with a hassle-free relocation experience that leaves no stress or hassle behind.
Why Movers and Packers in Ajman?
Reasonably Priced & Superior Moving Service
We keep a careful eye on our expenses and have become a highly efficient moving business. We carry on any savings we make to our clients in the form of cheaper total moving expenses.
We Take Care of Everything for Your Move
We are made up of very quick professionals that are willing to have a great impact on other people's life by relocating to a distant nation that they will never regret. 
Professional Customer Support
We foster a pleasant atmosphere by serving our clients with dignity and respect. We recognize that having a strong and healthy interaction with all of our clients is important.
No Hidden Charges moving in Ajman
Our price for all of our moving companies is all-inclusive and time-based. To safeguard your furniture and breakables, each relocation includes free cushioning and stretch wrapping. 
House Movers and Packers in Ajman
We are a team of skilled professionals who can handle even the most difficult moving tasks with utmost care and precision. We at Movers and Packers in Ajman have a large fleet of trucks and vans that allows us to transport goods from small apartments to large villas. Our movers are equipped with all the necessary tools for carrying out their assigned tasks flawlessly. We are fully committed to providing you with high-quality services that meet your requirements, at affordable prices.
Furniture Movers and Packers in Ajman
Our professional BBC movers and packers in Ajman are skilled with years of moving experience; they know how to move your furniture with care and how to load, unload and pack your stuff. They can also disassemble and assemble furniture if needed. We will have your belongings loaded and unloaded at the destination as soon as possible, 
With no stress or headaches for you during your moving day. We provide insurance for all the furniture items you move with our help. This will protect your furniture against any damage or loss during the transition period. Our staff is well-trained and experienced in this field so they know all the tricks of the trade. We guarantee that you will get utmost satisfaction from our services so you will keep returning to us again in future too!
Villa Movers and Packers in Ajman
We are the top villa movers and packers company in Ajman. We have well-trained staff. They are professional, efficient, hardworking, and friendly. We are a family-owned business which means we understand how important a move is to you and your family. It's not just about boxes, furniture, and things but also about your memories some of which are irreplaceable. So we take extra care to make sure that everything arrives in perfect condition and at the other end too. Here you will get great value for your money. We can handle any type of relocation service whether it's local or international. Whether it is a big or small job we can give you the right price and make sure that the move is stress-free.
Office Relocation Service in Ajman
We are the leading office relocation company in Dubai. We have a highly skilled and trained team of professionals who can handle any kind of office relocation task at any location. They will ensure that your office relocation process is smooth as silk. Our staff uses the latest technology and equipment while moving your office items.
Apartment Movers and Packers in Ajman
Apartment Movers and Packers in Ajman are equipped with the latest technology to make your move as simple and stress-free as possible. Our crews of highly trained professionals will load everything for you, move it to our storage facility, and then unload everything into your new home. Whether you are moving or hiring us to do the job for you, we will handle every aspect of your relocation from start to finish. We provide furniture disassembly and reassembly, packing materials (boxes, tape, etc.), full-service loading and unloading, same-day delivery, and 24/7 emergency assistance.
Cheap Movers and Packers in Ajman
We assist you in relocating your belongings without worry by taking responsibility for all your packing and moving procedures. We believe in working hard so that you may rest and our employees can successfully handle your relocation chores. We take great delight in providing you with thorough movers and packers. We make certain that your belongings are transferred securely and safely to their proper location. We are the most respected and recognized relocating company in Ajman. We provide lower rates than other UAE moving companies. Our moving and packing survey group provides the most cost-effective and high-value professional moving services in Ajman and around the UAE.
Truck Rental Service in Ajman
Renting a truck from Movers and Packers Ajman is the best way to save money on transportation. Various moving truck rental options are available depending on your requirements.
Climate Controlled Storage Service in Ajman
Moving your house may necessitate a bit of extra room and flexibility. Many locations provide onsite storage options for these situations. Our clients appreciate the convenience of using our onsite storage during home renovations, moving, and transitional living between residences. The places that do not have onsite storage have agreements with local storage companies and can provide the same convenience. We are dedicated to making your entire moving experience as smooth as possible! Movers and Packers Ajman has you covered whether you need storage for a month or a year.
Packing Material Used by Movers and Packers in Ajman
We understand that your belongings are precious for you, which is why we use only high-quality materials and packaging material while shifting your goods from one place to another. We ensure that no damage occurs during transit. Our professionals will pack your goods properly before they are loaded into our truck. We have tie-down straps and blankets to cover items in transit so that no harm comes to them during transportation. The following are some of the types of packing material used by Movers and Packers in Ajman:
Bubble wrap

Carton boxes

Airtight boxes

Foam Sheets

Straps

Wooden crates

Blankets

Tap

Corrugated roll

And much more….
Loading and Unloading Services in Ajman
We offer low-cost loading and unloading services in Ajman, and our skilled staff assists you in loading and unloading your valuables with care. Our service is the finest in Ajman to work with when it comes to getting your belongings unloaded or moved from your residence and carefully loading them into the moving truck. We can arrange your relocation in a few days or even provide same-day assistance.
A large warehouse for storage homes, houses, flats, local and any commercial items, like furniture or office items, chairs, tables, and machinery store with professional way contract base for long-term and also for short-term. 
Control by CCTV Camera 
Space available for all size items
Packing Services Available 
Secure and Safe always your items
Short-term contracts and long-term contracts are available
Charge per Cubic Meter Area Covered
24 hours security and clean warehouse
storage facility with packing items 
Storage facility with movers and Packers Services 
Online or Cash can pay with our advanced system