Regardless of where you are relocating from or to, hiring experienced movers and packers is essential to a successful move. Because of this, we BBC Movers and Packers the top packing and moving company in UAE have made it our goal to offer the best packing and moving services, all the while keeping our costs low and our clients satisfied. Every part of our business is extremely important to our movers and packers in all states of UAE, and we work hard to make sure that every client has nothing but good things to say about our top Packing company in UAE, whether through online reviews or personal recommendations. Because life is too short to be stressed out, we want to make your moving and packing procedure as simple and stress-free as possible.
We BBC Cargo Services provide packing services in UAE of all home holds all over the world with the best packing material to perform the job in the best way.
Why BBC Movers and Packers?
The most crucial part of any move, whether it is residential or business, is packing. Relocation services place a lot of stress on packing. Not only would hiring a professional packer in UAE save you a lot of time, but it will also save you a lot of money. You must be considering how much money they can save you. It's because they are expert packers in UAE. A competent packer and mover can complete the tasks below very quickly.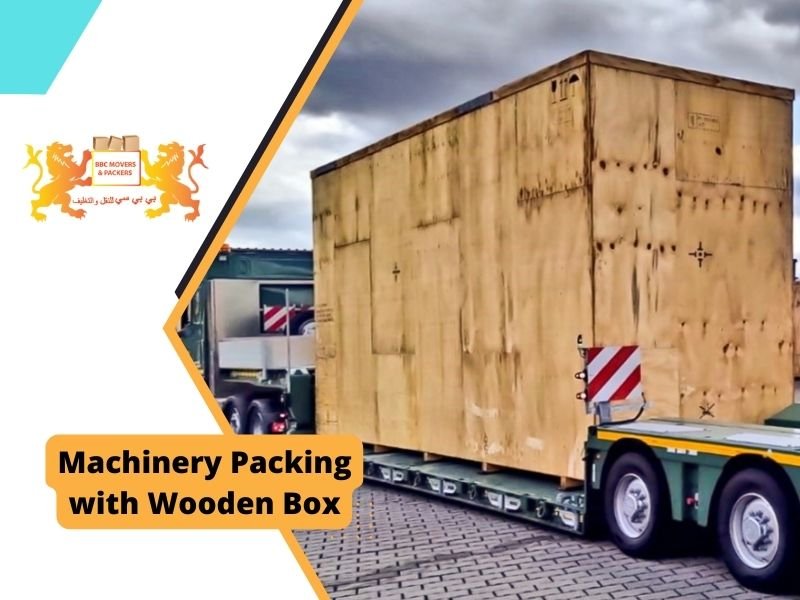 Leading moving firm BBC Movers and Packers operating in UAE is a well-known packing company near me for providing excellent moving and packing services, including machinery packing and transfer in the UAE. We offer full-service transportation of machinery and equipment as a well-known moving and packing company. BBC Movers and Packers will assist you in efficient machinery removals in the UAE, whether you're moving a single machine or a whole facility. We can move large items thanks to our fleet of vehicles, mobile cranes, and forklifts. At BBC Movers and Packers, we are fully aware of how critical it is to deliver your equipment to its location so that it can resume use in the manufacturing process.
Employees at BBC professional Movers and Packers are knowledgeable and trustworthy, treating your items with care. In addition to safety, we put the needs of our clients first, which is why we provide a variety of services, such as transporting machinery in UAE. Our craftsmen can take apart your equipment, put it back together, and install it where you want it. We can crate and pack any amount of equipment for shipping with the aid of cranes and modern moving tools. With its moving services, BBC Cargo and Packing Services offers piece of mind whether you need to relocate your machinery locally or across the globe.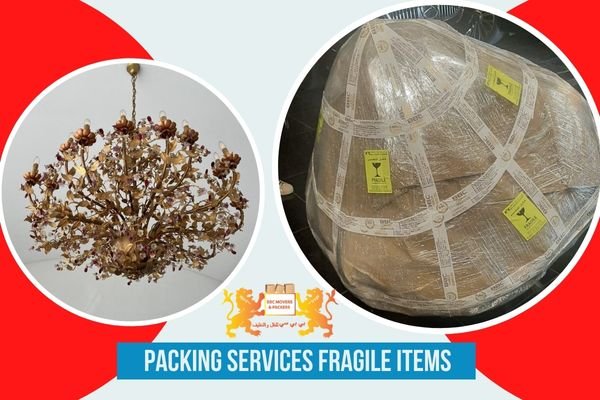 Wrapping of fine furniture
As we all know, packing furniture in UAE is particularly challenging because it cannot be done without disassembling each piece. It will be challenging to pack the furniture by yourself because it requires numerous power equipment to disassemble. Professional packers will arrive with installers who are skilled in disassembling challenging pieces of furniture.
From modest, conventional boxes to massive, customized shipping containers, BBC Movers and Packers manufactures a broad variety of hardwood pallets, skids, boxes, crates, pallet collars, collapsible boxes, saddles, etc. for shipment & storage. The goods can be made to order in a variety of natural and processed wood species for any size and weight capacity according to the needs of the client, and we specialize in extremely hefty boxes weighing at least 50 tons. We provide wooden packing services to make your relocation of precious item safe.
Refrigerator Packing Service
In Dubai, BBC Movers and Packers offers its services as a best mover and packer in UAE. We are a leader in the moving and packing industry. We are the trend setters in Dubai for offering innovations and approaches that might help our clients work with us comfortably thanks to our impressive experience in the packing and moving industry. We are experts at creating the worldwide service standards that other countries and the world over can adopt. We provide moving and relocation services for homes, business equipment, machinery, and other everyday items. By providing great services, we can be sure that we will meet all of our clients' needs and guarantee their complete happiness. We will make sure the safe packing of refrigerator using Thermocol, bubble roll, and corrugated roll with stretch film to shift at desired location.
We are all aware of how difficult collecting fine art is. If you admire fine art, your home must have an expensive collection of fine art. The best business to offer fine art packaging services at your doorstep is BBC Movers and Packers in UAE.
BBC Movers and Packers provides its services in following categories:
Bed Packing Service:
We are one of the top freight forwarding firms in Dubai and the United Arab Emirates, and we also transport and package businesses like restaurants, factories, and other establishments from the Gulf. Due to your frequent needs for shipping and transporting household furniture and other items from Dubai and the United Arab Emirates to cities abroad, we have offered advanced and professional services in the packaging of shipments, furniture, and personal belongings to meet the requirements of our clients in terms of quality of service, cost and time.
From receiving home furniture to delivering it to your destination, no matter where it is in the world, we have delivered this service with quality over a long period of time. One of the most crucial and professionally required steps in the furniture transport process is the furniture packaging service. It is essential to the success of the process overall and the safety of the shipments.
In packing of bed furniture, we use Material Thermocol, bubble roll and corrugated roll with stretch film to make the process safe and easy.
Sofa Packing Service:
BBC Movers and Packers takes the utmost care with the goods and replaces any little damage with a brand-new item. Customers are BBC Movers and Packers' most valuable asset. We handle the necessary transportation for your assets and treat them as if they were our own property. For different kinds of items like sofa furniture packing, special packing is done. The best options for moving your electronics, wooden furniture, glassware, and other items are available at BBC Cargo and Packing Services in UAE.
Table Packing Service:
The process of moving to a new home is highly difficult. There are many things that satisfy one's desires. You may occasionally need to move your entire home including table furniture to a new location. If all of the moving is done by yourself, it becomes considerably more challenging. You need someone to help you in this circumstance. The best course of action is to hire a relocation corporation. This will make it easy to put together your migration. Setting up your furniture moving services will require you to complete a difficult process that look like a puzzle. That is why you should entrust a reputable packing company with the task of moving your important luggage of furniture including table set. We BBC Movers and Packers will provide best material for packing table set to relocate.
Bicycle Packing Service:
We can load your bike inside a cardboard carton or in your own travel case or bag. In our workshop programs, we can show customers how to pack and unpack the bike themselves using expert packing supplies.
We are a leading packing company in UAE with years of combined experience in this field, and we have fully furnished vans ready to provide a high quality of service at the comfort of your home or place of business.
Motorbike Packing Service:
Motorcycles are transported by land freight, sea freight, and also air freight from the UAE to nearby nations including Saudi Arabia, Bahrain, Kuwait, Egypt, Syria, and Jordan using either specialized trucks with quick arrival times or tankers with high transport costs. The procedure of shipping can be done by sea freight to the majority of cities and ports distant from the UAE in Europe, Africa, and Asia in full containers or partial containers.
Additionally, the motorbike shipping firms in Dubai offer swift and competent air freight services to airports throughout the world.
BBC Movers and Packers know-how to securely fasten, pack, and install motorcycles as they are being transported via trucks or inside containers to ensure their safety upon arrival, as well as providing the required insurance for them during the shipping process.
TV Box wood Packing Service:
TV packing in wood boxes is a professional home relocation
packing service provided by BBC Movers and Packers. We can provide you with
everything you need to safely acquire your valuable luxury equipment such as a
TV or LCD, at the location of your choice. At Sentinel, we caution each of our
customers to make sure their assets are completely secured and guaranteed.
Why Is Proper Television Packing Important?
When packing and relocating television sets demand more care and consideration than other household items. This requires using the appropriate materials to safeguard it. This will guarantee that your TV gets delivered to its new location safely.
Your unit should ideally be packed in its original packing. But not everyone keeps the cardboard boxes containing their stuff. And if you don't pack properly, you risk ruining a pricey purchase.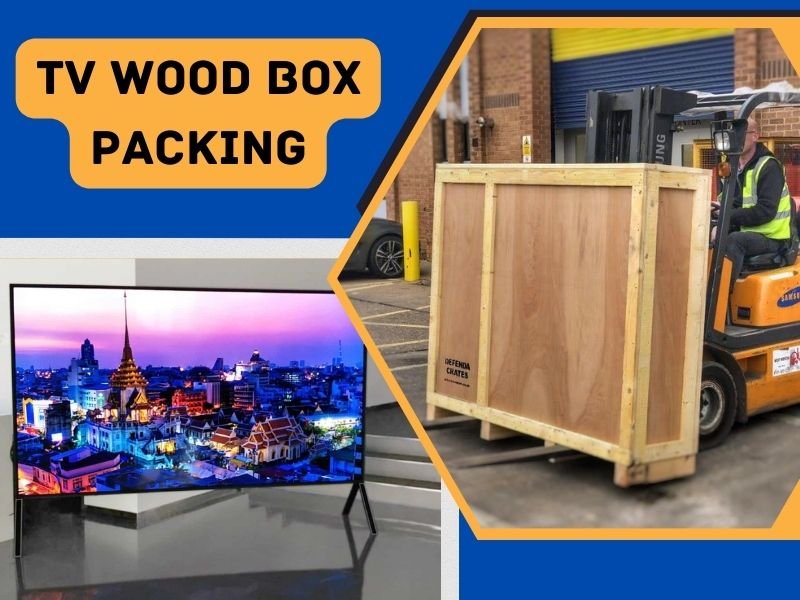 Should I pack or not pack?
Many people who are migrating ask themselves the question. Packing up the entire household can feel like just another bother to add to the already difficult moving process when there is so much to do and so many duties to complete. Fortunately, hiring a reputable moving company to pack everything up before the move is an option for individuals with little time. However, using packers will certainly experience additional fees! We've put up a brief analysis of the benefits and drawbacks of hiring professional packers to assist you in making your decision.
Areas BBC Movers and Packers Covers:
We are offering our services in the following cities of Dubai, UAE:
Al Karama, Dubai
Bur Dubai
Business Bay, Dubai
Mirdif City Center
Dubai Marina
JLT Dubai
Mohammed Bin Rashid City, Dubai
Palm Jumeirah, Dubai