Office relocation in Dubai can be stressful, especially if you're responsible for ensuring that the company continues as usual thereafter.
Relocating office furniture, equipment, IT infrastructure, and employees to new locations is a difficult task. Our skilled office relocation team will assist you in planning every step so that you can be certain that strategic planning will be maintained throughout.
The best moving company in Dubai offers the most economical office relocation services. In Dubai, we have a team of expert and qualified office movers. The relocation of the corporation is one of the most difficult forms of moving.
Not only are the staff inconvenienced, but it may take several days to finish the transfer since you did not engage reputable relocation services in Dubai.
Get service from the best office movers in Dubai. We realize how tough it is to relocate an office, whether it is a tiny office or an entire division.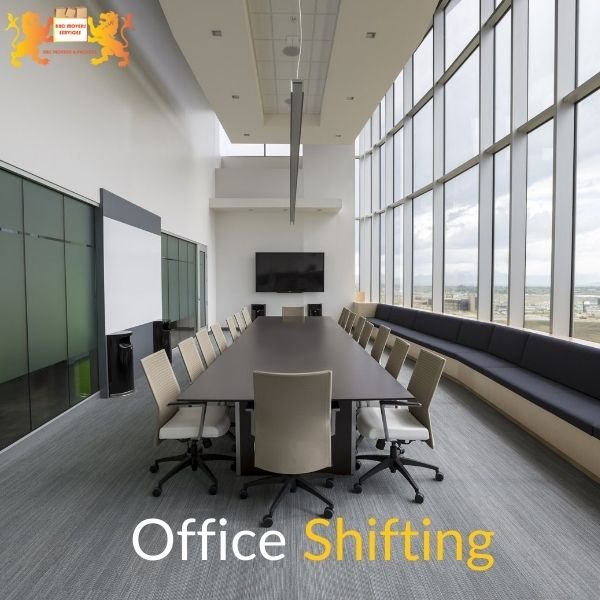 We can relocate your office from Dubai to Sharjah, Dubai to Abu Dhabi, Dubai to Ajman, Dubai to Umm al-Quwain, Dubai to Fujairah, Dubai to Al Ain, Dubai to Ras Al Khaimah, and almost all other cities in the UAE. 
The Office Relocation Services is the best office movers in Dubai, and they must provide their services at the lowest possible cost. We recognize that relocating needs differ from one workplace to the next. A large workplace may necessitate a different type of office relocation service than a small one. 
As a result, we can offer a quick, easy, and hassle-free office movers Dubai service at a considerably lower cost. With our years of expertise, we understand the market's needs like no one else, allowing us to provide office relocation services from local offices, businesses, to bigger enterprises. 
Professional Commercial and Office Movers in Dubai
The entire procedure is both difficult and time-consuming. The procedure is hassle-free, stress-free, and faster than planned with the assistance of Office Relocation Services Dubai. With our professional moving services, we guarantee that your move will be stress-free, efficient, and trouble-free, allowing you to focus on your company. 
Our Services:
Commercial Office Relocation Services in Dubai
The best office relocation services in Dubai

27/7 Accessibility

Services offered in Dubai and its environs

First, obtain time and cost estimates.

Highly skilled and experienced team 

Timely customer service
Best Office Movers in Dubai
Office Relocation Services in Dubai is the finest place to seek office movers who can finish the work on time and within budget. Our movers are up for any task and committed to providing you with the best office relocation services in Dubai. Furthermore, the organization uses the most careful office movers and packers in Dubai. 
Our relocation services are unique and entirely customizable for any business. For office relocation services in Dubai and other cities of the UAE, contact the qualified office movers in Dubai. We are considered to be the best office movers in Dubai.
Our skilled office relocation service is accessible to our core clients 24 hours a day, seven days a week. You can rely on our commercial movers' service for office relocation. Our skilled staff can make the entire procedure much smoother by taking care of the equipment and furnishings without causing any damage. 
At Office Relocation Services Dubai, we recognize that each relocation is unique and has its own set of requirements, which is why we will evaluate your property first to provide an exact moving quote. Whether you are searching for a domestic or commercial moving business in Dubai, Office Relocation Services Dubai can offer you a stress-free office relocation service regardless of the size or difficulty. 
Office Furniture Movers in Dubai
You never know when you'll need to relocate your company. It will be a stressful circumstance for you to relocate to a new office entirely at a different location. To make things easier for you, our experienced movers handle all of the tasks of assisting you with your relocation. 
We will take care of every element of your move, from packing to loading your stuff. Our primary area of competence is furniture installation, and we have a specialized staff of trained carpenters that dismantle and assemble various types of furniture. We meet the needs of individuals, small and large businesses.
In addition to moving and packing, we also offer warehousing services in the UAE. For this, we have a large warehouse that can readily fulfill the needs of both small and large businesses. We offer warehouse services with experience in stocking and managing various sorts of industrial and commercial items for a specified amount of time. 
Our warehouse services facilities enable our clients to keep items in a clean and secure environment. Round-the-clock security and proper pest control procedures protect the items' safety and security. Computers, documents, furniture, paintings, mattresses, electrical items, musical instruments, and a plethora of other items may be safely and easily stored by our warehousing services.
Cheap Office Moving Services in Dubai
We have the greatest pros on our team to supply you with high-quality services. We identify ourselves as one of the greatest performers by keeping our pricing affordable and within your budget. When it comes to traveling, we are well aware that there are several barriers and issues to overcome. 
As a consequence, we ensure that you are stress-free while our skilled movers manage all office moving requirements. We have a large transportation system to provide you with the finest best experience.  
Loading & Unloading Services in Dubai
Loading and unloading is the most in-demand service when it comes to moving from one location to another. Packing and moving services, whether for households or offices, are not complete till the customer's belongings are loaded into the container and subsequently unloaded at the new destination. 
It might be challenging to locate the ideal business for you that delivers exceptional services at reasonable prices. We give our clients the most dependable and cost-effective loading and unloading services, making us one of the top movers in Dubai. We employ methodical techniques to load and unload products in containers, assuring optimum safety and efficiency, propelling us to the position of one of the top packing and moving companies in Dubai.
High-Quality Packing Material 
It is essential to understand the packaging technique as well as the materials utilized for your office furniture, kitchen equipment, glassware, and other objects. 
At Office Relocation Services in Dubai, we use high-quality packaging materials to guarantee that your furniture and other belongings are well-protected.
High-Quality Moving Boxes
For your foldable items, pillows, and other store items, we use high-quality huge moving boxes. Because they are large enough to accommodate a large number of products, large boxes are perfect for lowering total moving expenses.
Hanger Boxes
Hanger boxes are usually used for expensive stuff like leather coats, expensive business suits, and office suits so they don't wrinkle and you don't have to take them back to the wash to get them back into form.
High-Quality Fabric Blankets
We use high-quality fabric blankets for the furniture. These blankets give additional protection and prevent heat and dust from penetrating furniture since they are made of robust fibers.
Stretch Roll 
Stretch Roll is frequently used by relocation companies in Dubai since it strengthens packing and protects objects from stretching. If you're intending to store some furniture, the stretch film will keep it dry and dust-free. Blankets will be placed on the leather and wrapped in a stretch roll by movers.
Professional Unpacking Services in Dubai
We not only provide relocation service, but also skilled unpacking services to individuals, families, and businesses in the UAE. Thus, if you want assistance with the unpacking of your furniture and personal goods, our expert unpacking personnel can assist you quickly and effectively.
Why we are different?
Moving Service
Quality packing and full-service moving of homes and offices.
Packing Specialists
Our team consists of packing specialists.
Installation of Furniture
Installation of new or old furniture by a professional.
Short and Long Term Storage Facilities
Storage and warehousing facilities, both long-term and short-term.
Dismantling and Assembling Service
Furniture dismantling and assembling, packing, handling, and transportation must all be done carefully.
Why Choose our Services?
We believe in developing long-term relations with customers, which is only feasible through our transparent terms, methods, and transactions. It eliminates any unforeseen charges along the way, allowing our customers to have trust in us.
Despite our low prices, we always use high-quality packaging materials to ensure that your purchases arrive in pristine condition. Our sturdy and well-padded boxes ensure that your valuables are not harmed during transit. From packing to unpacking and loading to unloading, our team handles all aspects of your office relocation.
Executive support is accessible 24 hours a day, seven days a week to provide you with instant assistance.

There are very safe storage options available to help you keep your belongings entirely secured.

We provide our consumers with great services at incredibly affordable pricing.

Professional movers will assist you in successfully relocating.