Mover Packer Services in Jebel Ali BBC Relocation Service providing best dismantle, packing, transportation, and also fixing same as its your villa, flat, house, and office furniture's and other items. Storage service also available for long term and short term 1-BHK, 2-BHK, Villa, and full office storage services.
Relocating to a new home or office in Jebel Ali doesn't have to be a stressful and overwhelming experience. Mover packer services are designed to make your move smoother, more efficient, and less stressful. With their expertise, experience, and resources, professional movers can handle the entire process, from packing to transportation, with precision and care. So, the next time you plan a move, consider enlisting the help of mover packer services in Jebel Ali to ensure a hassle-free relocation. Relocating can be a daunting task, whether you're moving your home or your business. The thought of packing up all your belongings, ensuring they are transported safely, and then unpacking them at the new location can be overwhelming. This is where professional mover packer services in Jebel Ali come to the rescue. These services are designed to simplify the relocation process, making it smooth and stress-free.
One of the primary advantages of hiring mover packer services in Jebel Ali is the expertise and experience they bring to the table. Professional movers have extensive experience in handling various types of items, from fragile glassware to heavy furniture. They know how to pack, load, and transport your belongings safely and efficiently. Their expertise ensures that your items are protected from damage during transit.
Moving takes a lot of time, which can be exhausting and throw off your daily schedule. You may devote more of your time and effort to other crucial areas of your relocation when you choose mover and packer services. You can delegate the packing and moving to experts, leaving you free to focus on things like telling utility companies about your relocation or bidding farewell to friends and neighbors.
Professional movers come equipped with the right packing materials and supplies to ensure the safety of your belongings. They use high-quality boxes, bubble wrap, packing paper, and other materials to protect your items during transit. This means you don't have to worry about finding and purchasing these supplies yourself.
Efficient Packing and Labeling
Efficient packing and labeling are essential to ensure that your items arrive at your new location in an organized manner. Mover packer services have a systematic approach to packing and labeling boxes. They label each box with its contents and the room it belongs to, making unpacking a breeze. This organization can save you a lot of time when you're settling into your new space.
Safe and Secure Transportation
Professional mover packer services in Jebel Ali offer safe and secure transportation for your belongings. They have well-maintained vehicles that are equipped to handle the logistics of moving. Moreover, they are insured, which means your items are protected in case of any unforeseen events during transit.
Mover packer services can be customized to meet your specific needs. Whether you require assistance with packing and loading, transportation only, or a complete end-to-end relocation professional who will take care of every detail can alleviate the stress and anxiety that often accompanies a move.
Experience a hassle-free house shifting experience in Jebel Ali with our professional para-professional services. Whether you're moving to a new home within the vibrant city or relocating to a different area, our dedicated team is here to make your transition seamless. Our comprehensive range of services includes packing, loading, transportation, and unpacking, all handled with the utmost care and precision. We understand that each move is unique, and we tailor our services to meet your specific needs, ensuring your belongings arrive safely at your new destination. With years of experience in the industry, we have established ourselves as a trusted name in Jebel Ali's house-shifting landscape, providing reliable and affordable solutions. Our team is committed to delivering exceptional service, giving you peace of mind during this important life event. Say goodbye to the stress of moving and let us handle the heavy lifting for you.
Office Relocation Service | BBC Movers Packers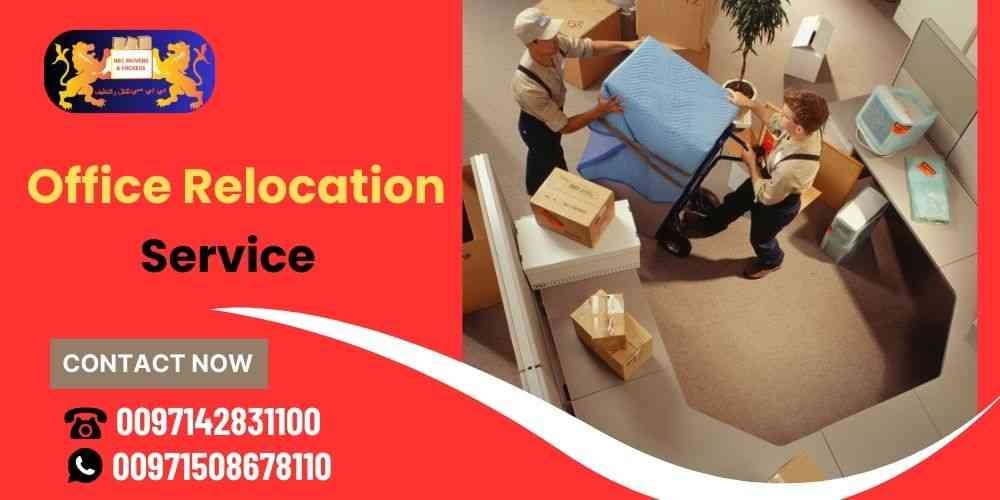 Office Relocation Service is designed to seamlessly transition your business to a new location with minimal disruption. Our team of professionals understands the complexities involved in relocating an office, from packing up sensitive equipment and documents to coordinating the logistics of transportation. We take a meticulous approach to ensure that every aspect of your move is carefully planned and executed, from disassembling and reassembling furniture to handling IT infrastructure. With years of experience in the industry, we have perfected the art of office relocation, making it a stress-free experience for our clients. We work closely with you to create a customized plan that fits your specific needs and schedule, ensuring that your business operations can resume swiftly in the new location. Trust us to manage the details, so you can focus on what matters most – running your business.
Furniture Dismantle and Fixing Services
Furniture Dismantle and Fixing Services provide you with the convenience and expertise to effortlessly assemble, disassemble, or reconfigure your furniture, ensuring it stands strong and secure in your space. Whether you're relocating, upgrading your furniture, or simply need a hand with a complex assembly, our skilled professionals are here to help. We take the stress out of furniture handling, utilizing precision and care to dismantle and reassemble your pieces, leaving them in pristine condition. Our team is well-versed in handling a wide range of furniture types, from intricate wooden pieces to complex modular units, ensuring that each component fits seamlessly. With a commitment to efficiency and attention to detail, we save you time and energy while ensuring the longevity of your furniture. Experience hassle-free furniture maintenance and transformations with our Furniture Dismantle and Fixing Services, providing you with peace of mind and the assurance that your furniture will always look and function at its best.
Wooden Box Packing Services
Wooden Box Packing Services offers the ideal solution for safeguarding your valuable goods during transit. With meticulous attention to detail and years of expertise, we custom-design wooden crates and boxes tailored to your specific requirements. Whether you're shipping fragile antiques, heavy machinery, or delicate electronics, our team ensures that each item is snugly nestled within a sturdy wooden enclosure, providing maximum protection against shocks, vibrations, and external elements. We utilize high-quality, eco-friendly materials to construct these crates, ensuring both the safety of your items and the environment. Our skilled professionals follow industry best practices and adhere to stringent quality standards to guarantee the secure transportation of your cargo, no matter the size or shape. From delicate glassware to oversized industrial equipment, our Wooden Box Packing Services are your trusted partner for safe and secure packaging solutions. Choose us for peace of mind knowing that your items will arrive at their destination intact and undamaged.
Villa Mover Services in Jebel Ali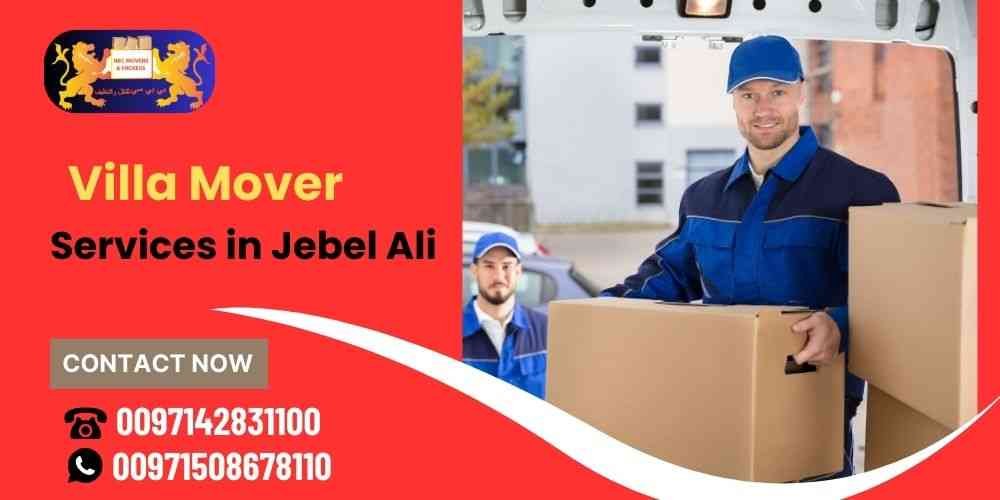 Villa Mover Services in Jebel Ali offers seamless and stress-free relocation solutions for your home. With a team of experienced professionals and state-of-the-art equipment, we ensure a smooth transition from your old residence to your new villa. Whether you're moving within Jebel Ali or to a different location, our dedicated crew handles every aspect of the move, from packing and loading to transportation and unpacking. We understand the importance of your belongings, and our meticulous attention to detail guarantees the safety of your valuable possessions throughout the entire process. Our commitment to excellence extends to timely delivery and affordable pricing, making us the go-to choice for villa movers in Jebel Ali. Experience a hassle-free relocation that exceeds your expectations by choosing our Villa Mover Services. Your comfort and peace of mind are our top priorities, and we're here to make your villa transition a smooth and memorable experience.